Owning a home has always been a part of the American dream. Whether they've just had it with renting and landlords, or they want to start a family and the ol' one-bedroom apartment just won't cut it, many Americans had their sights set on homeownership in 2020. Then came the novel coronavirus pandemic, and the resulting chaos and uncertainty.
Now more than ever, people living in condos or apartments with common areas are worried about the COVID-19 risks. Having that single-family home with your own yard is looking better and better. So what can you do if you're interested in being a first-time home buyer in 2020?
First, let's take a look at the current housing market.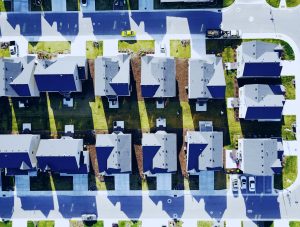 Photo by Blake Wheeler on Unsplash
Traditionally, summer and fall have been peak real estate seasons. This was especially beneficial for home sellers, as buyer competition tended to heat up from May to August. But the real estate market, like everything else, has seen a few changes this year.
Now everyone is wondering whether prices will drop or rise. Will interest rates stay low? When will all the properties come back on the market? These are all valid questions, and the short answer is: it's complicated.
Broadly speaking, sales have gone down across the country mostly due to social distancing and rising unemployment rates. Meanwhile, prices have remained steady for now. They're expected to rise up to a projected 7% by early 2022, according to Mortgage Professional America.
There's a general exodus of renters from large cities (and who could blame them?). There's also an increased need for more space to accommodate that new home office. This is all leading to higher demand for suburban housing (which is why it might feel like all the "good homes" are gone).
Large and small lenders alike are overwhelmed by refinancing requests and the rapidly evolving mortgage market. Because of this, you can expect some delays in closing timelines which could create additional pressure.
What impact is COVID-19 having on first-time home buyers, specifically?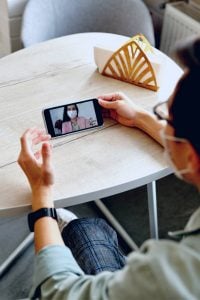 Photo by Edward Jenner from Pexels
Unfortunately, first-time home buyers may be feeling the effects of these changes more than most. The spike in job losses has impacted individuals regardless of age, financial status, or job type. This has forced many potential buyers to dip into their "down payment fund" in the past few months, draining their overall savings.
As lenders and down payment assistance programs collectively tightened their belts, borrowers were left with limited funding options and more conservative term loans. "Riskier" alternatives that specifically help first-time home buyers — like low credit score loans and some non-qualifying mortgage loans — have taken the hardest hit.
Ultimately, the 2020 forecast low supply of property dropped even further due to a halt in construction for several weeks. This has resulted in higher prices, forcing many potential buyers to settle for smaller, more affordable properties. Keep in mind that "affordable" in this case likely means more than $233,800 for a starter home, the median price recorded by the National Association of RealtorsⓇ (NAR) in Q4 of 2019.
The good news is, it's not all bad.
New opportunities for first-time home buyers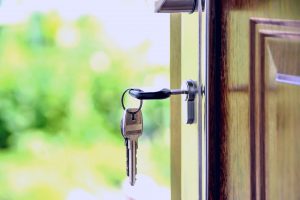 Photo by PhotoMIX Company from Pexels
If you're one of the lucky Americans who still has steady employment, good credit, and enough money saved up (i.e. enough to cover your down payment, closing costs, and mortgage payments too), now would be a great time to buy. Just make sure you've got your budget where you want it before making the plunge.
The economy is continuing to improve, which means that as we approach 2021 home prices are expected to climb. The Mortgage Reports is predicting a rise of 3% to 5%, mostly due to pent-up demand. In terms of timing, "waiting to see what happens" could actually put you in a worse position down the line.
Thirdly, if you decide to jump in now, you'll be facing a lot less competition. Job and income loss have both contributed to a smaller buyer pool this year, which won't be the case in the long term. As of July 2020, the Bureau of Labor Statistics reported a decline in unemployment by almost one full percentage point (to 10%), and the number of unemployed individuals reduced by 1.4 million.
Lastly, mortgage rates hit an all-time low a few months ago. Furthermore, many experts are speculating that this low-rate environment could continue for the rest of the year.
If this all sounds too good to pass up, make sure to read Things You Shouldn't Do When Buying A Home to get started. Plus, don't miss these tips to help you successfully hunt for that dream home.
Can't wait? Get personalized and experienced
home buying advice right now by giving us a call at
(701) 543-2200!
The importance of home has never been more apparent than in 2020.
It's the place where you work, where you learn, and where you grow with your loved ones. If the home is where the heart is, then buying a home is akin to getting open-heart surgery. There are risks involved and you need to be comfortable with a certain level of uncertainty. You also need the right surgeon to help you through it all, especially if you're a first-timer. That's where the experts at Raboin Realty come in. They stay up-to-date with the changing regulations and the rollercoaster that is the current housing market so you don't have to. Get in touch with us today.