'Tis the holiday season, at last! Whether you're looking forward to some much-needed R&R or just can't wait for this year to be in the rearview mirror, this holiday season comes with the opportunity to hit the reset button. But before you settle in with a mug full of hot cocoa or apple cider, make sure you're not leaving any loose ends untied.
To help you, we've put together an essential end-of-year checklist for all your real estate plans. If you're buying a home, there's a checklist for you. If you're selling a home, there's one for you too. And if you're doing neither of those things, you guessed it: there are some to-dos for you to… well, do. But that's a different list.
For home sellers and buyers, here's how you can neatly close off this year and start the new one with peace of mind.
If you're buying a home…
#1. Do an inventory of your financial situation.
This means making sure that your budget is bulletproof, your homebuying funds have made it to the end of the year (mostly) unscathed, and your homeownership plan can withstand any changes to your employment situation. This year especially, if coming up with a down payment seems outside your reach, you have options.
#2. Know the kind of market you're heading into.
A lot has happened in a short time, most of it surprising to both home buyers and real estate experts alike. It's important to understand the current housing market conditions and where they're expected to go next. And while everyone has been affected by the recent ups-and-downs, first-time home buyers especially are finding themselves in uncharted territory.
#3. Check your fall real estate options.
Fall/winter house shopping isn't the nightmare before Christmas that most people picture it to be. In fact, it comes with some seasonal advantages. Sellers are attempting to off-load their property in time to maximize tax deductions, giving buyers more room for negotiation. Plus, by this time any homes listed at the start of the real estate season that are still on the market are likely to see some price reductions.
Something else has changed this year, and that is that bad weather doesn't need to dictate your house hunting schedule! Yes, the COVID-19 pandemic brought new challenges, but real estate experts have found creative ways to make the virtual house hunting experience seamless.
#4. Get your documents together.
Use the time you have off this season to gather and organize all the paperwork you might need. This will range from proof of employment (pay stubs, tax returns, etc.) to your bank account statements and past/current landlord references.
#5. Explore preapproval and prequalification.
Once you have all of the relevant documents, you can submit them to get the prequalification process started. Being prequalified for a loan makes you a more attractive buyer and a trusted realtor can help make the process quick and easy. And if you're willing to go one step further, you can also try to secure a preapproval letter.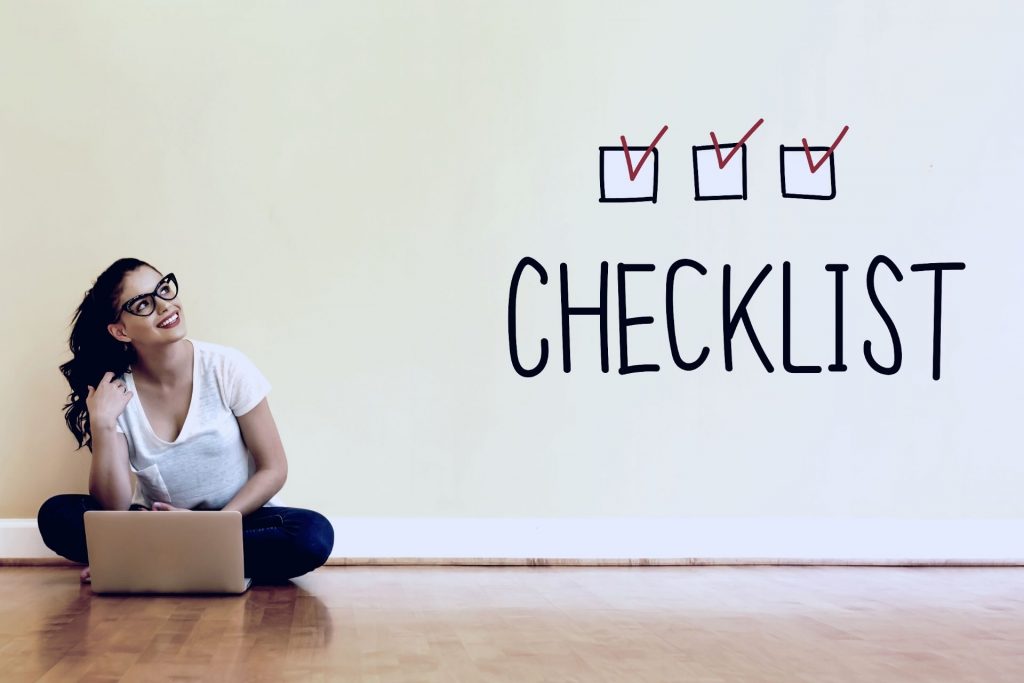 If you're selling a home…
#1. Do a "showroom makeover" on your home.
We're making this sound a lot fancier than it is. All you have to do is organize the inside of your home by getting rid of clutter and depersonalizing as much as possible. It not only helps showcase your home in the best light, but also gives potential home buyers the opportunity to see themselves living there.
#2. Take care of necessary renovations.
That new wall paint job you've been putting off? Now's the time to cross it off the to-do list! You've got the time so why not schedule the renovations that will increase your resale value now, versus trying to squeeze them in over a weekend next year? And while curb appeal may not be top of mind when your front porch is covered in 20 inches of snow, a little goes a long way in making a great first impression. Consider putting up some holiday decor, stringing some lights around your shrubbery, or repainting the front door.
#3. Check, double-check, and triple-check the details.
From loose door handles to scuff marks on the walls, even seemingly little things can become dealbreakers for home buyers. So if you're planning to offer in-person home visits (more on this below), make sure that you've checked your home from top to bottom – including how it smells.
#4. Create the perfect virtual home tour.
While some in-person showings can still happen relatively safely, all the cool kids are going virtual. High-quality photos and videos will last long after your home loses its "just cleaned" sparkle. From virtual tours to virtual open houses to virtual showings, there's no lack of options for this one-and-done alternative that may get you a buyer sight unseen.
#5. Consider selling around the holidays.
You may be prepping now and waiting for the spring to put your house on the market. We totally get it! But also, have you considered selling in the fall/winter instead? Inventory is typically lower around the holiday season which could mean getting a better price. And trust us, holiday-season buyers aren't any less serious than your typical spring buyers. In fact, they may be even more committed to making that purchase.
The bottom line is, using the holidays to recharge doesn't mean that you can't also get a leg up on your 2021 real estate goals.
Make sure to check these lists (twice) before ringing in the new year. And if all else fails, there's always your secret weapon: the experienced professionals at Raboin Realty. We work almost as hard as Santa's elves to help you make the best decisions for you and your family. Schedule an appointment today.