Ah, home buying. In our minds, it plays out like Property Brothers and ends with happy (or at least satisfied) homeowners. In reality, it can be more like The Hunger Games. To start, there's the extensive documentation you'll need to pull together, the time you'll have to dedicate to your search, and the financial resources going into the process. When you get past this point, there's still one all-important task left. That is, finding that dream home.
Finding The One, your soulmate house, depends on a lot of factors. Some of these are outside of most home buyers' control. For example, market conditions will impact the supply of properties. Home buyers currently face a very competitive market and high prices of lumber are affecting construction. For another thing, your financial position — that is how much you make, what your credit score is, and the amount of debt you carry — can also be pretty set.
However, there's plenty that you can do to make sure that you not only find, but lock down the home of your dreams (with limited/no hair pulling).
How to find your dream home and lock it down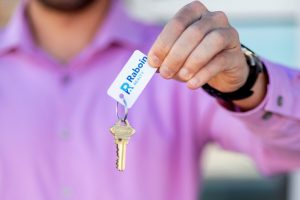 Get yourself a local realtor
This is #1 on the list for good reason. A realtor will help make the rest of the process much easier. If you do nothing else on this list, get yourself an experienced local real estate expert. At Raboin Realty, home buyers often tell us that the stress relief is really the best part of working with us. In addition to advice, we also provide materials that break down the home buying process in detail. "A consultation before the search begins is ideal," advises Raboin Realtor Tyler Bretz, "but it doesn't always happen that way."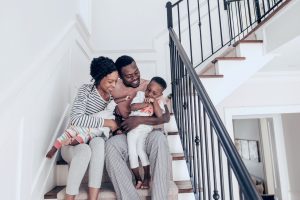 Get your must-have list together
What makes a house a dream home? That all depends on you! What matters to you? Having your home in the best up-and-coming neighborhood in Fargo-Moorhead? Maybe it's living near a good school? Doing a general assessment of criteria and writing it all down will give you a clear view of your priorities. In our realtors' experience, size often comes into play — especially for a room like the kitchen. "The master suite too, if it's too small that can be a dealbreaker," adds Raboin Realtor Jacob Henderson. "When people are spending $500,000 on a house and it doesn't even have a walk-in closet for instance, that's a big turn off. Typically when home buyers have kids, they'll also consider how many bedrooms are on the same floor. They don't want to have a master on the main floor and the kids upstairs, especially if the kids are a lot younger."
Get pre-approved
What's pre-approval, you ask? It's basically an agreement by a lender, in principle, to lend you money towards the purchase of your home. It shows how much money a lender is willing to give you, at which rate, and on what terms, although the actual loan hasn't proceeded yet. Why is this important? A pre-approval letter signals to sellers that you're financially ready to make the big decision of buying a home. Getting pre-approved shows you can afford a home, so have your lender on board with a pre-approval letter.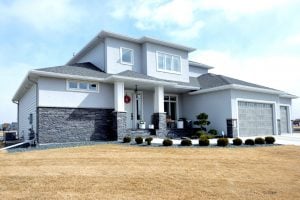 Get your budget in order
Over-stretching financially is one of the top mistakes you can make as a hopeful home buyer. Be realistic and check, double-check, and triple check your home buying budget. According to Principal Broker and Owner Brandon Raboin creating your own budget, separate from the lender's budget, is key. "They're going to approve you for as much as they can but that doesn't mean that's what you should spend. So along with being realistic, create your own budget based on your actual expenses so you know what your disposable income is for a house." Creating a realistic budget is something your local Fargo-Moorhead realtor can help you with!
Along the same lines, remember that fiddling around with your finances can also negatively affect your chances. For example, getting a loan or making large purchases right before you close is a big no-no. Learn which other mistakes home buyers commonly make.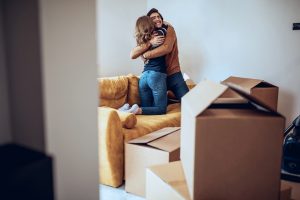 Get over the little things
A house has got to be perfect to be a dream home, right? Nope! In fact very few "dream homes" start out that way. When viewing properties, home buyers often get stuck on details like paint color and whether or not the foyer has that "wow" factor.
Many of these details can be changed with a little hard work and investment. If you're really worried about the condition of the house you want, a home inspection can help put your mind at ease!
Finding your dream home takes work. Securing that dream home? That takes expert help.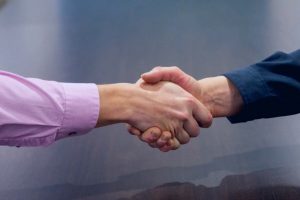 That's why we've put together a guide to help home buyers shop like pros. This guide is filled with practical realtor tips. Most importantly, going all the way back to our Number 1 tip, don't be afraid to seek out professional help. The local real estate experts at Raboin Realty are here to make your dream home a reality.
Give us a call at (701) 543-2200 today or email

[email protected]

.