To say that the coronavirus pandemic took the world by surprise would be an understatement. All over the world, it continues to affect people's daily lives as we speak. And however much we hate the term "new normal" (seriously, just stop), this is no longer the "novel" coronavirus — and the way we live will never be the same again. A year of uncertainty, working from home, and social distancing has blasted some industries out of the water, including real estate. And Fargo-Moorhead real estate is no different… or is it?
What's changed in Fargo-Moorhead since February 2020?
In more ways than one, residents of the Fargo-Moorhead region barely skipped a beat. In fact, interest rates being lower than usual and fewer people in the region struggling financially may have accelerated our plans. With more people at home and working from home, the urge to be comfortable in your "home, sweet home" has taken priority.
As Principal Broker and Owner Brandon Raboin observes, it's been a process causing ripples across the industry. "There are a lot of people that are renting who want to buy their first house. As such, there's huge demand for first-time houses. Now more people have realized, hey I can sell my first-time house for a lot of money and jump up to my dream house, and do that now when I need to figure out the home office situation. So as the demand increases for one particular product, we see trade-ups across the board."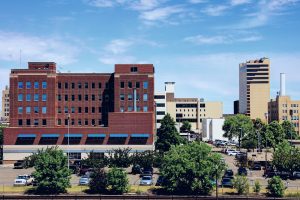 While that demand has certainly given current homeowners (slash aspiring sellers) something to do, there is also a large number of new builds going up. For residents whose work allows them to report virtually for the foreseeable future, the appeal of building their perfect house themselves (with that sweet home office, of course) is strong. One roadblock? Construction costs have gone through the roof, partially due to international lumber concerns.
In Raboin Realtor Jacob Henderson's opinion, all of these changes have affected family dynamics too. With most people working from home at least half (or all) of the time and the pandemic situation potentially changing at the drop of a hat, our mindset has shifted. That includes what we look for in a home too. "A lot more people were like, we want 4 bedrooms with 2 and 1/2 baths and a 3-car garage. Now it's more, we want 4 bedrooms, 2 and 1/2 baths, with the office as well. They're thinking: if something like this ever happens again and we're stuck at home with our kids, do we have enough space for them to be in the house with us and still be able to work?"
What does this mean for Fargo-Moorhead real estate?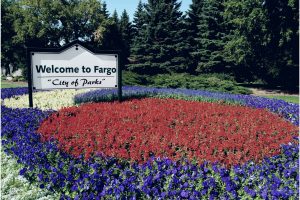 A lack of inventory leads to a sellers' market and this is the situation we're currently in. Sellers do have the upper hand over buyers, because there isn't a lot of property on the market. That lack of real existing inventory has led to an increase in construction, as mentioned previously. But those not interested in building themselves are facing a competitive market with multiple offers and some homes selling within the first week of listing.
What does this mean for you if you're in the market for a home?
Well, the first thing Raboin's expert realtors recommend is to keep calm and carry on! It does take a lot more patience to get what you want in this type of market. You should also weigh the pros and cons around issues like pricing, credit, and more. "I think it just comes down to how much you want the house. And then, are you gonna stay there long enough to overcome any overpaying, labor, contingency, etc.? You have to live there longer to justify paying top dollar or over for it", says Brandon.
What can we look forward to in 2021?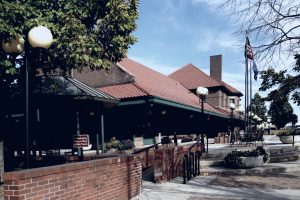 As long as interest rates stay the same, we'll continue to see more real estate transactions. However, as more construction gets completed, the influx of new inventory could ease the pressure on buyers somewhat. Still, we're a long way from "business as usual." The past year was one of the busiest ever for real estate in Fargo-Moorhead, and it looks like 2021 may just continue to be business as unusual.
Because ours is such an insulated community, many of the changes affecting the rest of the country, including political changes, have little tangible impact. Outside of major tax and real estate policies, not much is likely to make waves. In our realtors' extensive experience, national trends rarely affect how people in the region buy and sell houses. Our state and local regulations have more of an impact. So while some parts of the country have seen a real estate boom similar to ours, unlike the rest of the country we don't expect things to slow down in 2021.
Unfortunately, the one thing that's no different from our neighbors is our bars and restaurants industry. Fargo has some of the highest restaurants per capita in the nation — we like to eat and drink here! Having experienced our share of restaurant closures and financial struggles, it's clear that everything in the community is connected. The recovery of our hospitality industry in 2021 will slingshot commercial real estate to even better prices, which will boost the rest of the market as well.
What more can we say? Fargo-Moorhead real estate will continue to be different.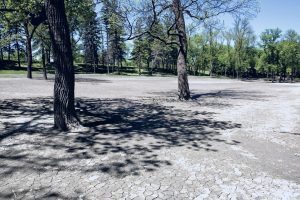 Many of us remember the 100-year flood events from 2009 to 2011. It's kind of hard to forget, seeing as we got 300 years' worth in 3 years! But in 2009, the real estate market was booming. We lived through the flood, we beat it, and everyone's next thought was: we're good, let's buy some houses! Raboin Realtor Matt Brunsvold remembers another time when things seemed dire (there was a lot of digging involved). "When the whole nation went through the housing crisis of '07-'08, and everything crashed, we did not. Our prices changed by one percent. At that time our average house price was $170,000. So instead of double digits, $20,000 or $30,000 underwater, our house prices adjusted by $1,700. Just to give you an idea of how insulated we are." He's not wrong.
Our realtors have seen it all. Put their knowledge and experience to work for you this year. Call us at (701) 543-2200 or book your appointment here.