Buying that first home is a dream come true for many. It can also be a bit of a nightmare. There are a lot of unknowns and without the help of a qualified real estate agent, it could end in a bad decision that haunts you for years, if not decades. And unfortunately, today's first-time home buyer is facing some new and improved challenges. That's right, new and improved.
Recent reports show that home sales in September 2020 spiked higher than expected at 9.4% and overall sales were up year-over-year by 20.9%. That's good, right? (After all, the last time this many people bought homes was May 2006.) Wrong. What it means is that the supply of homes for sale is at a record low which, of course, is pushing prices higher. The median existing home price in September 2020 was $312K.
So how do you make sure you can afford the home you want (or at least, the home you need)?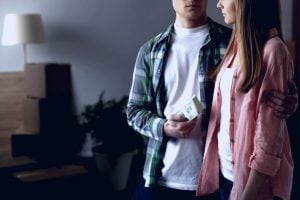 Start by looking at first-time home buyer grants and loans. To make your move confidently, you need to be financially prepared for this competitive market. You also can't waste any time, especially considering that homes are selling faster than ever before (21 days on market).
Luckily, the first step is easy: establish whether you qualify. If you meet certain conditions, you could be eligible for programs at the federal, state, county, or municipality level.
According to the U.S. Department of Housing and Urban Development (HUD), a first-time home buyer is someone who:
Has had no ownership in a principal residence during the 3-year period ending on the date of property purchase. This includes a spouse (if either meets the above test, they are considered first-time home buyers).
Is a single parent who has only owned a property with a former spouse while married.
Is a displaced homemaker and has only owned a property with a spouse.
Has only owned a principal residence not permanently affixed to a permanent foundation, in accordance with applicable regulations.
Has only owned a property that was not in compliance with state, local or model building codes, and which cannot be brought into compliance for less than the cost of constructing a permanent structure.
As long as you meet any of these qualifications, you're (almost) golden. Almost, because depending on the program you go for, there could be other potential restrictions and requirements around your income/assets, location, or credit score.
Psst, over here… Let's talk about your down payment for a second.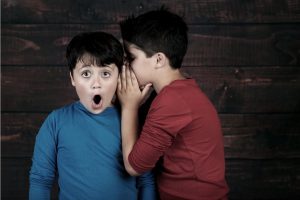 There are down payment assistance (DPA) programs that help home buyers, especially first-timers, reduce how much they need to save. With over 2,000 of these programs across the country, they can vary significantly in terms of requirements based on who's running the program. In fact, these programs vary so much that they need their own DPA programs article.
Now, back to the first-time home buyer loans and grants you should know about.
Some of these programs are intended for people with low to moderate income. Others require the property to be the buyer's primary residence. There are some that need to be repaid, while others are gifts. Make sure to pay close attention to all of those details as you go through the list.
FEDERAL PROGRAMS
Any of the federal government's first-time home buyer assistance programs will require you to attend a HUD-approved Housing Counseling class. This is to ensure that your finances are in order and you're able to qualify for a mortgage.
HomePath Ready BuyerTM program
Potential buyers receive up to 3% closing cost assistance toward the purchase of an eligible property. This is part of a promotion by the Federal National Mortgage Association (FNMA, a.k.a. Fannie Mae). Learn more
Good Neighbor Next Door program
This HUD program is intended for law enforcement, teachers (pre-K to 12), firefighters, and emergency medical technicians. It offers a 50% discount on eligible homes, as long as you commit to the property being your principal residence for 36 months. Learn more
FHA loan
The Federal Housing Administration insures FHA loans. These are essentially mortgages issued by approved lenders that allow you to finance a home with a down payment as low as 3.5%. But only if you've got the right credit score. Learn more
USDA loan
The United States Department of Agriculture offers guaranteed loans with 100% financing (i.e. no down payment) for those looking to buy in certain rural areas. Your maximum household income and credit score must meet their guidelines. Learn more
VA loan
If you're a veteran or active military, you're eligible for loans through the U.S. Department of Veterans Affairs (VA). These come with lower interest rates. Furthermore, down payments and private mortgage insurance are often waived. Learn more
Fannie Mae or Freddie Mac loan
Fannie Mae and the Federal Home Loan Mortgage Corporation (a.k.a. Freddie Mac) are government-sponsored enterprises. A loan from either requires at least a 3% down payment, minimum Fair credit score, and a strong credit history. Learn more
Finally, you may have heard of the (now defunct) federal First-Time Home Buyer Tax Credit. As an alternative, check for smaller tax credits that may be available with the local programs listed below.
LOCAL PROGRAMS
State and local first-time home buyer assistance programs are arguably less competitive than the federal programs. If you're a resident of Fargo-Moorhead, you have double the number of options (hooray!).
MINNESOTA
NORTH DAKOTA
Looking for first-time home buyer grants and loan programs in other states? Check out this FHA starter list.
If this all seems overwhelming, just remember…
You don't have to do it alone.
As your real estate partner, Raboin Realty knows what's available in your area. We can help you navigate the state and local housing departments, as well as HUD-approved housing counseling agencies.
Get in touch here or call us at 701-543-2200.