The holidays are here, the holidays are here! There's so much to love about this season. The time off, for one. The delectable food for another. Spending time with loved ones and finding reasons to be grateful and to celebrate together. But there's another, less obvious, reason to love the end of the year. It's an opportunity to clean that slate and start the new year fresh! As a homeowner, there's always going to be more things to do than you have time for. But don't let this year end without a win. If you're planning to make some real estate moves in the new year, check out our end-of-year checklist for buyers and sellers. For those happy homeowners who are staying, here's your guide to a purposeful end of year.
Get your decluttering and cleanup game on.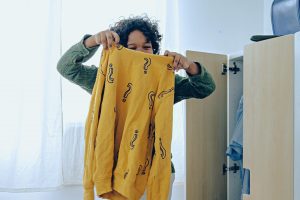 Spring cleaning is one thing, but tackling your cluttered closet with that end-of-year mindset? That's a whole different ball game. Start by picturing what you want for your future and decide whether each item in your home fits that vision. Did you start working from home this year and have no plans of going back to an office? You can toss out 90% of your ties and suit jackets! What about that TV in the bedroom? Not the most conducive to good rest when revenge bedtime procrastination rears its ugly head. Bottom line, if it doesn't bring you joy, sell it/toss it/give it away. Have you tried the KonMari MethodTM, by the way?
Extra Help
Upgrade your work-from-home setup.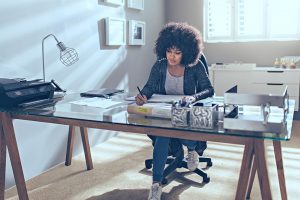 There's a very good chance that working from home is here to stay, at least for some of us. So why not take some time over the holidays to rethink your work setup? Whereas you may have hastily put something together at a moment's notice before, now's your chance to really get intentional for maximum productivity and balance. Find a space in your home away from distractions and traffic, one that gets plenty of light and has a clean and professional background. Invest in quality WFH equipment that will last a long time, like an ergonomic chair, top-notch keyboard, and a high-resolution screen. And don't forget to bring art and plants into your space to make work a little less drab!
Extra Help
Maintain, maintain, maintain.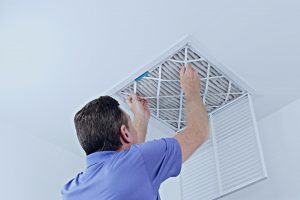 Some maintenance tasks should be done annually, and what better time to do them than just before a new year? Clean your septic tank, look for signs of termites, and drain your water heater to get rid of sediment. Lubricate your garage door springs and remove the lint from your dryer's exhaust pipe. Clean the drains in your sinks, tubs, showers, and dishwashers. Vacuum your fridge and freezer's coils, as well as your bathroom exhaust fan grill. Empty and clean drip trays. Also remember to check your roof, gutters, and downspouts for damage after any heavy snow or storms. We do get midwest winters in Fargo-Moorhead after all.
Extra Help
Make small, mood-lifting upgrades in your home.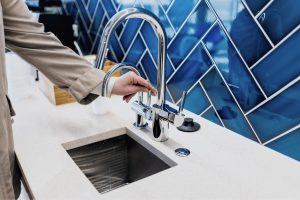 It's winter so we're not expecting you to parade contractors around your property. But there are projects that can make a big difference in how you feel about your home. And most of these are relatively easy to complete all by yourself! Focus on how you use your home in this post-pandemic era and on bringing happiness into a space that's played a larger-than-usual role in your life. How, you ask? Try upgrading your light fixtures and putting a fresh coat of paint on the walls. Or if you're looking for an easier time, use peel-and-stick wallpaper. The kitchen equivalent of this is to upgrade your backsplash with peel-and-stick tiles as well. And speaking of kitchen, change up the hardware on your cabinets for a super easy, but impactful upgrade. And just as simple, add switching out the faucets in your home. A new shower head will give you that spa feeling, without the spa price tag. Lastly, find ways to incorporate your passion into your decor, whether that's by hanging up your guitar or featuring a vintage turntable for that retro chic look.
Extra Help
Get your finances in order this end of year.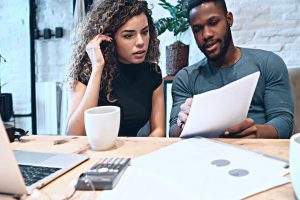 The end of the year is a great time to sit down and take a hard look at your finances. Now this isn't as fun as say, redecorating, but it comes with a much bigger payoff (get it?? Please tell us you got it!). Create the perfect environment to complete this demanding task. Light a scented candle, play some smooth jazz, maybe grab a glass of wine, and make sure you have a couple of uninterrupted hours. Ask yourself the hard questions. Can your budget withstand a change in your employment status? Can it support your new year's goals and resolutions, like travelling more, relocating, or buying that new car? If not, write down a budgeting plan with specific and attainable steps to get there.
Extra Help
Start the new year with a fresh outlook using this purposeful end-of-year guide.
It's the most wonderful time of the year. It's also the perfect time to look to the future and prepare for what might be ahead. When in doubt, get the expert advice of people who've been doing this for years. That is, the experienced local realtors at Raboin Realty. Now here's to good friends, good food, and good times!