If you're in the market for a home, odds are that you're getting way more information than you bargained for. Like it or not, everyone has an opinion about real estate today. And the last thing you want is to spend a bunch of time searching for a place, finding that perfect home, and then learning that there's something you missed. Whether it's out of ignorance or sheer frustration, there are a few mistakes that people commonly make when it comes to home buying.
The process is stressful enough as it is! So, we're rounding up the top 10 mistakes that could set you back when buying your home. These are the things that would-be homeowners should avoid at all costs, especially considering the current state of real estate.
1) Overestimating your home buying budget.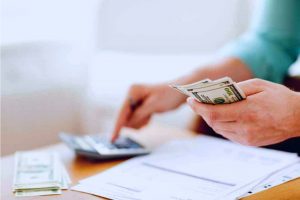 Ever heard the expression "house poor" or "house rich, cash poor"? Many home buyers overestimate what they can actually afford and end up with very little wiggle room financially. Before jumping in, make sure you have a realistic idea of all of the costs involved with owning a home.
The latest data puts the median house price at $353K and the average 30-year fixed mortgage rate at 3.18%, nationwide. This means that a buyer would have to budget more than $1,200/month for the principal and interest payments on a 20% down payment mortgage. Of course, this is just for your mortgage. There are also closing costs, property taxes, utilities, insurance, and repairs to consider. All of this before you can even think about making upgrades.
Tip: Avoid buying a home at the top of your price range or predicting your income will go up. Factor in all the costs and leave yourself some room from the get-go! Shopping around for a loan by comparing lenders and using a mortgage calculator will help you determine what's affordable. And don't be afraid to wait until you've saved enough for a bigger down payment.
2) Letting your emotions dictate your decision-making.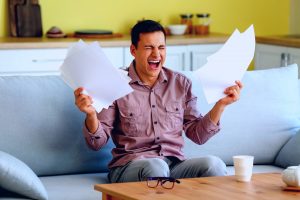 Tired of dealing with the landlord? Or just longing for a place you can truly call your own? We get it! But buying a home while being emotional is a recipe for disaster. A tight supply of homes, eager buyers, and historically low rates have all contributed to the current seller's market. According to Raboin Realtor Matt Brunsvold, "Buyers are getting upset, a lot. Multiple offers, houses selling within the first week. So they're having to find their zen and patience there."
Falling in love with a home can cloud your judgement or end in disappointment. This can happen if unforeseen issues are exposed in the inspection or if someone puts in an offer before you. What's more, the 2021 market shows no signs of slowing down. It will likely remain highly competitive for buyers for the foreseeable future.
Tip: Keep calm and carry on (house shopping, that is)! Buying a home is one of the biggest decisions you'll ever make in your life. It's normal to be excited and fall in love with a home. However, try to keep a level head and stick to your plan — including your must-haves and max budget.
3) Talking to the house sellers about your potential plans for their home.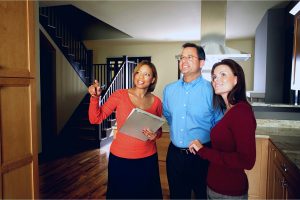 We always recommend making sure you have a list of home must-haves ready. This is even more important if you're house shopping with a spouse! Your list should include your ideal price range, of course, but also any preferences you have for neighborhoods, square footage, house condition, number of bedrooms and bathrooms, etc.
However, as excited as you must be to get in and put your personal touch on the home, only share this with your trusted real estate agent! Sometimes, home buyers meet and get to know the home owners. This is completely fine, but remember that the current owner will have an emotional attachment to the property. What you say about your plans for the house will influence their decision, and not necessarily in your favor.
Tip: If you make conversation with the owners, keep the conversation light. It's best not to make them feel like you're going to come in and completely change the place. Plus, make sure to share your list early on with your realtor and have an honest conversation about your requirements.
4) Making large purchases during your application period.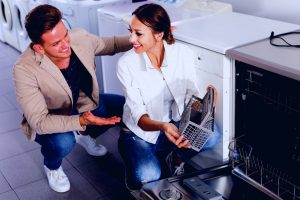 When applying for a mortgage, every financial transaction plays a part. This is because banks want to see that you have a smooth financial history. But there's another side to this: future expense planning. Your new home will likely bring some unexpected costs after you move in, especially if you buy a pre-owned home. Emptying your savings before or during the application process will come back to haunt you.
Tip: We recommend that you don't make any large purchases, like furniture or a car, prior to applying. Make sure that your emergency fund (which is separate from your home buying fund) is healthy and secure, and that it remains untouched until after things are finalized.
5) Withdrawing or depositing a lot of cash.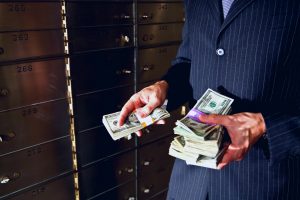 Going further with your financial history, cash withdrawals and deposits also play a part in your mortgage approval rate. Large quantities of cash going in or out of your accounts indicate a lack of financial stability. So while that windfall inheritance from great-grandma Greta (RIP) might come in handy, it won't reflect as positively hitting your bank account during this time.
Tip: Avoid sending out this warning signal to potential lenders. Steer clear of any sporadic withdrawals or deposits of large sums of cash around your application period.
You don't have to fall prey to these mistakes when buying your house.
There are many important things to consider when purchasing a home, and it can be overwhelming. But this could easily be one of the biggest decisions of your life. Ensure that you get the house you want, when you want it, by avoiding these mistakes, following these tips, and getting professional help.
Get in touch with the local real estate experts at Raboin Realty by emailing us at

[email protected]

or calling (701) 543-2200.
And stay tuned for Part 2 to find out which other home buying mistakes you could be making!