Buying a home is equal parts joy and trepidation. Whatever excitement you may be feeling about visiting idyllic properties, building equity, and finally owning your "home sweet home" can quickly evaporate in the face of the mountain of work that no one warned you about. Well, no one except us!
To help you hold on to your excitement, we rounded up the top 10 mistakes that people are likely to make when buying a house. Avoiding these will increase your chances of finding that perfect home and snatching it up. Make sure to check out Part 1 of this series on home buying mistakes, then keep on reading.
6) Applying for more credit.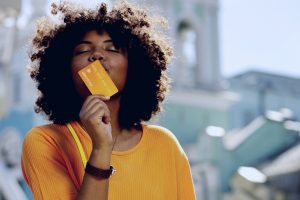 The amount you're approved for on your mortgage comes down to your capital. How much money do you have at your disposal? Lenders will determine this by looking at your credit score and your debt-to-income ratio. So the first step is to make sure that your credit report is accurate. Any errors may lead to you getting a much higher interest rate than would be fair.
Next, you'll want to steer clear of new credit cards — at least before the mortgage closes. Applying for extra credit increases your debt, and this extra debt decreases the amount you'll be approved for. Plus, a change to your credit score or debt-to-income ratio before closing could cause a delay in the process (or worse).
Tip: Check your credit report at least once a year with one of the three main credit bureaus — it's free! If you find any mistakes, you can dispute these credit report errors using a simple, two-step process. And between the time that you apply for a mortgage and get the keys (or finalize the loan), freeze!
7) Cosigning a loan.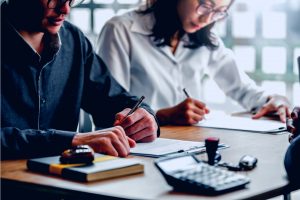 Cosigning a loan basically means that you agree to be on the hook if the main borrower stops making regular payments or defaults on their loan. This often happens with spouses, parents, and even close friends.
The main thing here is that the credit scoring system doesn't really differentiate between the cosigner and the primary borrower. While a loan may not technically be yours, it'll still count in the same way towards your overall debt. This means that any late or missed payments will affect your credit too.
Tip: Cosigning a loan can have an impact on not only the amount of your mortgage, but approval rate in general. So avoid cosigning any loans until you have purchased your home and have the keys in hand.
8) Financing a new car or expensive furniture, appliances, or tools.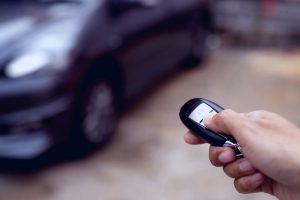 Guess what? Financing is a type of loan! As such, it's also debt that could negatively affect your mortgage approval process. Buying new furniture on credit, taking out a car loan, financing new fancy tools or appliances are all potential culprits.
On the surface it makes sense, right? You're moving to a new house so you're planning ahead and purchasing what you need. But this "advance planning" could turn into a costly mistake.
Tip: Stay away from financing or buying anything on credit for the reasons we've already mentioned. Instead, pick out the items ahead of time (Amazon Wishlist, yes?) and monitor inventory levels so that you're ready to bag them post-closing.
9) Switching or leaving your job.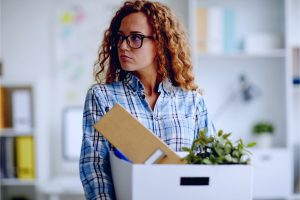 Financial stability is one of the most important factors that a lender will consider when approving your mortgage. And the key to showing that financial stability is having income that's considered consistent and dependable. If you switch jobs often or even just leave your job right before applying for a mortgage, this will signal a red flag to potential lenders.
Note that "predictable and stable" income doesn't have to come from traditional employment! Yes, lenders will typically ask for documents like recent paystubs. But self-employed or freelance folks can submit tax returns and other documentation.
Tip: If you're thinking about home buying, hang tight with your job until after your mortgage is approved. For one, it'll help you afford the monthly bills that come with your new home down the line. But in this moment, it'll also signal to lenders that you've got that reliable stream of income.
10) Missing the forest for the trees.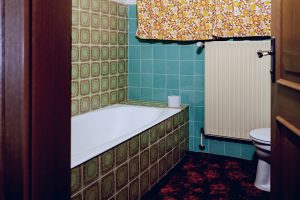 You don't want to obsess over small details or give in to the temptation to jump the gun. According to Principal Broker and Owner Brandon Raboin, "Right now, buyers just don't have the power because there aren't a lot of houses on the market. It just comes down to how much you want the house, and then are you going to stay there long enough. You have to live there longer to overcome paying top dollar, or over, for it."
Selling a home that you've just bought would be difficult and costly. Not only that, but home buyers often underestimate the cost of repairs and renovations. As a result, they end up spending more time, more money, and more effort fixing up their new home.
Tip: Make sure that you keep your expectations realistic and gather repair estimates from multiple contractors. Take the time to weigh your options, regardless of external pressures. And lastly, maintaining a long term perspective towards homeownership will go a long way!
While these aren't all of the pitfalls that can come with buying a home, they're a good place to start. And if you don't find your dream home, don't get discouraged. Home hunting can be a lengthy process, but it'll definitely be worth it when you find the winner!
The Raboin Realty agents are local experts who know the Fargo-Moorhead market in and out. We'll help you avoid home buying mistakes like these.