Photo by Ekaterina Bolovtsova from Pexels
If you read our recent article Buying a Home in 2020: A Guide for First-Time Buyers or have been keeping up with real estate news at all this year, you know that the landscape has changed dramatically. The COVID-19 pandemic accelerated the world's shift to digital, and it was only a matter of time before the real estate sector followed.
The fact is, despite everything people are still buying and selling houses. According to the National Association of Realtors® (NAR), by early September 2020 the outlook for the industry had not only improved, we'd surpassed most of last year's numbers. Listings were up by almost 10%, contract signings by 26%, and the median existing home sale prices in metro areas increased by more than 5% over 2019.
So what's really changed in house hunting this year?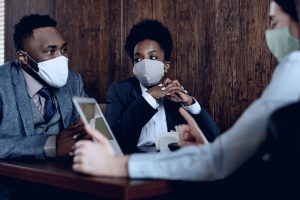 Photo by August de Richelieu from Pexels
It's true that social distancing and self-isolation have put a significant strain on everyone from buyers, to sellers, to realtors, etc. And that's in addition to non-essential designations in some regions of the United States. However, those that are still willing and able to do business have found ways to make it happen. The key to their success? Pairing health and safety procedures with state-of-the-art digital tools to stay ahead of the virus.
Truthfully, this is not altogether new. A survey commissioned by brokerage firm Redfin found that virtual real estate tours have been rising since 2018. They found that one in five home buyers made offers on properties sight unseen. At the end of March 2020, Redfin also reported that 30% of their home tour requests were for live video tours, compared to just 0.2% at the beginning of the same month.
From virtual reality to virtual realty
Each state has issued an executive order about essential business and permitted brokerage activities, and realtors are expected to follow guidelines. For example, they may have been asked to limit the number of guests per visit and the amount of time spent at each property, to eliminate overlapping showing times, and more.
As a result, many realtors started to include more virtual reality experiences. These include 360 virtual tours and 3D floor plans and walkthroughs. As a prospective buyer, here's what you stand to gain.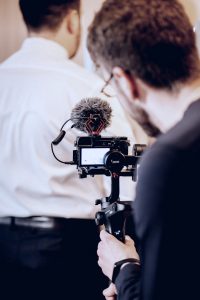 Photo by Ramiz Dedaković on Unsplash
You'll save time
Potential home buyers look at about 10 houses on average before making the big decision. And while that might have taken several weeks or months in the traditional, pre-COVID era, you can now do it virtually in a matter of days. That's time that would have been spent getting ready, traveling between locations, etc., that you can now spend on a nice walk or binging Netflix.
You'll save money
No more planning your next 8-10 weekends around property visits. No more driving from unit to unit, only to discover that that charming little house is actually, well, just a little house. Instead, you can now explore potential new spaces from the comfort of your living room in a fraction of the time. We're talking savings from gas and other transportation costs that can go towards home buying costs instead.
You'll stay safe
This is perhaps the single biggest reason for the adoption of virtual technology. Virtual real estate experiences limit physical contact to the fullest extent thus keeping you safe from the coronavirus.
Know your virtual experience terminology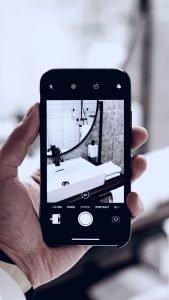 Photo by Linus Mimietz on Unsplash
Before you dive into the virtual home buying process, you'll need to know the lingo. Here's a quick guide, provided by NAR.
Virtual Tour
This is a pre-recorded tour hosted online and available to watch at any time. It can take the form of a slide show, video, or other medium. A branded virtual tour in particular (vs. unbranded) is one where the listing broker or firm is identifiable in the tour's URL, pictures, video, etc.
Virtual Open House
This is a scheduled, real-time event conducted virtually via live stream or a similar method. You may come across a Public Open House (open invitation to any number of prospects). This is different from a Broker Open House (an invitation to brokers/agents) or an Office Open House (an invitation for brokers/agents within the same firm exclusively).
Virtual Showing
This is another real-time, scheduled property showing via live stream for a specific client. It is a private showing and is only intended for the identified customer or client.
Challenge = travel restrictions + general economic distress + COVID-19
Solution? Virtual showings!
Buying a home right now makes sense for many reasons. Mortgage rates have never been lower and even if you're not approaching the property as an end-user, you can consider investing in real estate. You'll become a supplier in a low-supply environment, which could bolster your finances into 2021 and beyond. Plus, there are thousands of resources dedicated to making real estate investing easier. Bottom line? You don't need to be an investment guru to do well here.
The key to buying a home this year, and most likely into 2021, is to embrace the digital. And remember, the most important resource you can tap into as a home buyer (virtual or otherwise) is an expert realtor. Planning the ultimate virtual tour, spotting the red flags on a property, keeping up with changing regulations… It can all become a little overwhelming. Thankfully, the right professional will not only help you find the right home, but will also give you personalized advice you can take to the bank (literally).
Get modern and practical home buying advice
right now from Raboin Realty's experts.   
Call (701) 543-2200!
One final bit of advice
If you absolutely, unequivocally, 100% need to see that dream unit in person, here are the items we recommend you bring with you: masks, gloves, hand sanitizer, and shoe covers. And of course, try to touch as few things as possible.