The word "mortgage" may as well be synonymous with "summer school". It's the dark spectre standing between you and dreams of fun, freedom, and endless possibilities. Yes, homeownership can be all of those things. But along with finding a realtor you can trust, thinking about your mortgage options is one of the first steps in any hopeful home buyer's journey. What is a mortgage? Are there different kinds of mortgages? We tackled those questions in Mortgage 101: The Mortgage Terms You Need to Know. Here, we'll be providing a beginner's guide to getting a mortgage. Whether this is your first or your fourth home, this is the knowledge you need to lock down a mortgage that works for you. Ready to graduate from summer school?
First, some pre-mortgage homework…
Nobody likes getting homework before the first day of class. However, like most things in life, securing a great mortgage means doing a fair bit of preparation.
Step 1: Make sure you've got your finances in order.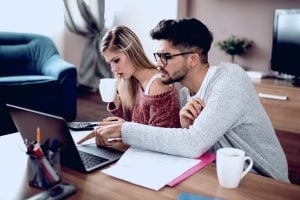 Your credit score, employment, debt, income, and amount available for down payment all have an effect on what kind of mortgage is within your reach. Taking stock of these will help determine whether you're ready to buy a home in the first place and avoid these common mistakes made by home buyers.
Pretty sure you're getting an A on this first step? Test it with the handy-dandy Raboin Realty Mortgage Calculator and find out just how much mortgage you can afford.
Step 2: Understand the different kinds of mortgages available.
Did you read the textbook? No? Luckily, we've got the cliffs notes! A fixed rate mortgage is pretty straightforward; it's a loan with a set interest rate for the entire duration, usually from 10 to 30 years. An adjustable mortgage is one where the rate fluctuates based on market conditions after an initial period (most commonly set for one-, five-, or seven-year periods).
There are also conventional mortgages, government-insured loans, jumbo loans… Check out this list of mortgage terms and definitions for a full breakdown.
Step 3: Research home buying assistance programs.
Wikipedia won't fly here. Because financial assistance programs for home buyers are often misunderstood, you'll need to put in the time to maximize your savings. For example, did you know that you may be considered a first-time home buyer even if this isn't your first home ever? This means a greater selection of programs at your disposal. Another common misconception is that only those who fall within a certain income bracket are eligible. Learn more about the programs that could really help make a home more affordable for you.
What you'll need for your mortgage application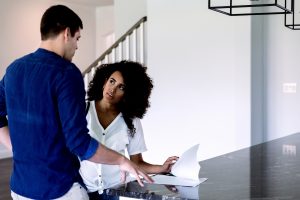 If the mortgage process had its own catchphrase, it would be "Documentation, documentation, documentation." First, you'll need your income documents. These can be tax returns, W-2s or 1099s, pay stubs, and any other proof of income (for example from an owned rental property). Second, you'll need to give a clear picture of your assets with items like bank statements and investment account statements. Third, you'll need to break down your rent payment or mortgage payment history. Do this by sharing your landlord's contact information for the former, or showing your mortgage statement (with total amount still owing) for the latter. Lastly, the potential lender will want to verify your credit and identity so you'll need to include your social security information and ID.
Keep in mind that this isn't an exhaustive list. At any point, you may be required to provide more documentation so be ready to dig as needed.
Where to go to get a mortgage in Fargo-Moorhead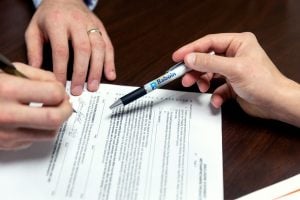 The mortgage process can seem daunting, especially if you're trying to do it all by yourself. That's why hiring a professional real estate expert is such an essential part of home buying. You know that feeling when you realize you've been partnered with the class nerd on a group project? Well you no longer have to wait to be randomly paired with someone great!
The Fargo-Moorhead community boasts many experienced lenders, including:
Not sure who to start with or even what to ask? Schedule a consultation with one of Raboin Realty's local realtors and get some guidance.
Still have questions about mortgages?
Stay tuned for the next edition of our Mortgage 101 series, where we get to the bottom of what's stumping you! Or for some extra credit, call us at 701-543-2200 or email [email protected].