Do you have some burning questions about mortgages? Um, who doesn't? While there's a sense that everybody knows about mortgages (after all, they're so common), most people still have a lot of unanswered questions. For our Mortgage 101 series we talked about the mortgage terms everyone should know, then covered the beginner's guide to getting a mortgage. If you'd rather skip those and get straight to some answers, you're in the right place! These frequently asked questions about mortgages are pretty popular with our realtors. Impress your friends at dinner parties by casually throwing these into conversation—you'll look like a real estate pro.

Home buyers frequently ask (or search for) these questions about mortgages. Here's the scoop.
When should I think about the mortgage, before or after finding the right home?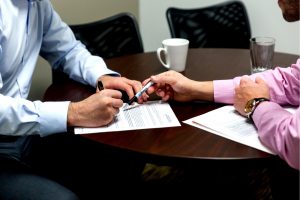 This is an easy one: BEFORE! In fact, way, way before. Speaking with lenders about your mortgage options should be one of the first steps in your home buying journey (along with finding the right realtor). That's because it'll give you an idea of how much you can borrow, which is putting your total home buying budget in perspective. It's always better to know how much house you can afford in case you need to adjust your expectations or just give yourself more time to save. What's more, a mortgage pre-approval letter will go a long way in making you more attractive to sellers when you do find The One (Home).

How does pre-approval work? I'm pre-qualified, is that the same thing?
Eh, not really… Although the essence is the same, one carries a lot more weight than the other. Pre-approval indicates to home sellers that you're serious about buying and that you're financially able to do it. That's because the lender verifies the information you've provided and conditionally "qualifies" you (pending a review of your completed application). By contrast, pre-qualification is a lender's suggestion of how much you can afford on your mortgage based on more general information. If you haven't done it yet, here's how to prequalify for a mortgage.

What kind of mortgage is better for me, fixed or variable?
That depends. A fixed rate mortgage (FRM) is a mortgage loan in which the set rate of interest remains unchanged throughout the term of the loan. A variable rate mortgage, or adjustable rate mortgage (ARM), is a mortgage loan using a variable interest rate based on changes in a specified index. If this is your first home or you're not planning on staying in the home for long, an ARM may be the way to go. While on the other hand, an FRM gives you predictable payments, making budgeting a lot easier.

Are there any extra fees associated with my mortgage?
Glad you asked! There are several costs that make up the mortgage payment itself. Remember PITI from our mortgage glossary? It stands for principal, interest, taxes, and insurance, the four components of a monthly mortgage payment. Another cost that some buyers may incur is private mortgage insurance. This comes into play with conventional mortgages when a borrower has less than 20% for a down payment. In addition to this, most buyers will also have closing costs to consider once the home sale is finalized.

How long does the mortgage approval process take?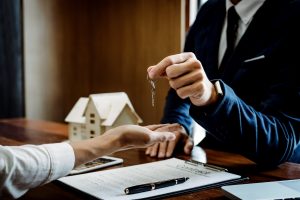 Typically, a conditional offer on financing will last 5 business days. Your goal here should be to ensure everything is in order and ready to submit so you can move as quickly as you need to. To put this in perspective, traditionally it would take between 10-12 weeks or even longer to find and close on a home. However, when faced with a seller's market (as is the Fargo-Moorhead real estate market currently) home buyers need to move a lot faster. In some cases, if you find yourself in a bidding war you may go with as little as 3 days on the offer.

What kind of credit score do I need to get a good mortgage?
This is one of those questions with an "it depends" answer. We know, you hate those and we don't like them either! But in this case, it could work in your favor. Most loan programs require a credit of 620 or more, with higher credit being more favorable to get lower rates. However, if you have more money saved up front this could help mitigate a low credit score. Plus, there are many programs out there that offer more flexibility. For first-time home buyers especially, available financial assistance programs take into consideration more than just your credit score.

What documents do I need to get a mortgage?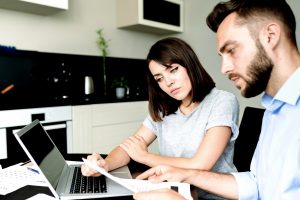 We break this down in more detail in our beginner's guide to mortgages but essentially, getting a mortgage is an exercize in documentation. You'll need documents that verify your identity, your income, any assets you may have, your residential history, and more. People will often think of the obvious, like your driver's license and bank statements, but depending on your specific situation you may need to go so far as to provide divorce documentation or financial gift letters, if applicable. Start gathering these early in your home buying journey. And if in doubt about whether you'll need a specific document, add it to the pile anyway and keep everything organized. Your realtor (and Future You!) will thank you.

Are there any mortgage assistance or special financing programs for me?
You betcha! There are more than 2,500 financial assistance programs countrywide and several down payment assistance programs available. Are you a veteran? There's a program for you. Looking to buy in a rural area? There's a program for you too! Sharing as much detail with your realtor as possible will give them a full view of your situation and which programs may apply to you. Looking for ways to save even more? Check out these 5 tips to save money on your new mortgage.

Frequently asked questions about mortgages addressed? Check.

Of course, these aren't all of the questions you may have about mortgages. We've probably only scraped the top layer. Want to gain even more clarity about the mortgage process? Get in touch with us and an experienced Raboin Realty real estate expert will answer all of your questions. We mean it. All of them.