We couldn't close off our Mortgage 101 series without talking about refinancing. Unlike the previous articles in this series, refinancing applies to a very specific segment in real estate: existing homeowners. Have you been in your home for a while and are now wondering if refinancing is right for you? Or maybe you're just looking to stay in the know for future reference? Either way, here's the rundown on refinancing.
What is refinancing?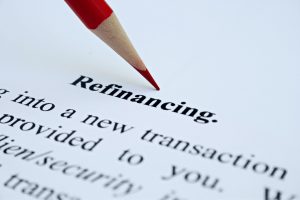 Mortgage refinancing, sometimes called a refinance or refi for short, is a means of paying off one loan with the proceeds from a new loan using the same property as security. Along with other popular mortgage terms, it is often thrown around without much background information, usually as a recommendation to help save money on a mortgage.
A cash-out refinance, specifically, is the refinancing of an existing mortgage in which the borrower receives the money in excess of what is used to pay off the existing mortgage. Put simply, you receive the cash difference between your previous mortgage balance and the new loan.
Why would anyone choose to refinance?
It's no secret that interest rates fluctuate. As a homeowner, you may find yourself looking at rates that are 1%-2% lower today than what was available when you first got your mortgage. If that's the case, it may be time to refinance and take advantage of those rates! Another benefit of refinancing is that it could actually shorten your overall mortgage term. This will mean you paying less interest over the lifetime of your mortgage and building equity a lot quicker too. Remember that question in our Mortgage FAQs, should I get an adjustable-rate mortgage (ARM) or a fixed-rate mortgage (FRM)? If the loan type you originally chose no longer works for you, refinancing is an opportunity to switch! This can happen due to a change in the market. For example, if you have an ARM which started at a lower rate that has since gone up (in which case you may choose to switch to a FRM). But it can also be due to a change in your circumstances. Say, if your growing family needs more space and you plan to shorten your stay in the current home (in which case, you'd likely switch from a FRM to an ARM).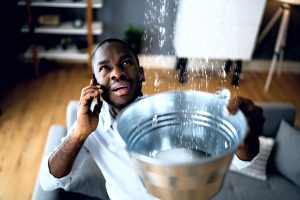 We mentioned cash-out refinancing earlier. That's the alternative to a typical rate and term refinance. This type of refinancing puts actual cash in your pocket, which you can use for anything really. Home renovations? Yep! Hawaii family vacation? Aloha, beaches! You can also use this cash for less exciting (but just as important) to-dos like covering a financial emergency or paying off debt. Here's a caveat though: cash-out refinancing may result in a higher interest rate than a traditional refinance. So ask yourself, is the cash worth it?
How does refinancing actually work?
Refinancing works a lot like getting an original mortgage but with fewer steps. Make sure to shop around and compare lenders for terms that are significantly better than your current mortgage. When you've found the right option, you'll need the same documents that you provided to get your original mortgage. Not sure what those are? Check out the list in this guide to mortgages.
Once approved you may have the option to lock in or float your interest rate. As part of the underwriting process, your lender will order an appraisal to determine the value of your home. After this step, it's time to close on your new loan. On average, the whole process can take up to 4-6 weeks and will cost you between three and six percent of the loan's principal amount. You'll need to pay fees which could include appraisal fees, origination fees, inspection fees, and other closing costs.
If you're curious about the details of the refinancing process, check out this FAQ from Fargo-Moorhead mortgage expert, Valley Mortgage.
Is refinancing the right move for you?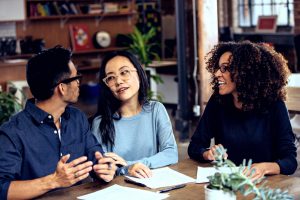 Refinancing can be a great way to save money on a mortgage. However, it's not the right move for everyone. If you're more than halfway through your current mortgage, for example, refinancing can significantly extend your timeline. And who wants to be paying off their mortgage for 40+ years, am I right? Additionally, if your credit has worsened over time you may not be able to take advantage of lower interest rates. In this case, refinancing is more likely to increase your mortgage payments—not a great move. Consider all of the fees involved with refinancing and how much time it would take to recover those costs. If you're not planning on staying in the home for long, refinancing may not make sense at this time.
Furthermore, most people know that interest on mortgages is tax deductible (and since December 2017 this applies to loans of $750,000 and more in case you were wondering). Therefore, people often think of the tax deductions offsetting their costs. Note however that if the tax deduction is lower than the difference you'd increase your interest payments by switching, then you're really not saving any money.
Like most things, a mortgage refinance has its benefits and disadvantages.
With refinancing you could lower your interest rate and mortgages payments, but you also incur expensive closing costs. It could help you pay off your loan sooner, or conversely lead to a longer loan term. And so on and so forth. Make sure to weigh your options and consult an experienced real estate professional before jumping in.
Contact Raboin Realty here or call (701) 543-2200 for all your real estate questions. We've got the knowledge, resources, and connections to get you to a mortgage that fits your needs.