If you've been living under a rock, the term "seller's market" will mean absolutely nothing to you. For everyone else, it brings on a cold sweat of either trepidation or excitement. As Principal Broker and Owner Brandon Raboin puts it, "When there's a lack of inventory, that's called a seller's market. Because the seller has the upper hand. Buyers do not have the power because there aren't a lot of houses on the market." Although this has been our reality for over a year, the real estate market is starting to even out. More and more home buyers are unwilling to get into bidding wars and multiple offer situations. Inventory is picking up, enough that the fewer buyers currently on the hunt can pick through different options. Granted, this is all happening very slow. This means that for home buyers and sellers alike, navigating the current market still requires solid real estate know-how.
Of course, any good real estate strategy starts with working with the right agent! The right real estate agent will make you feel comfortable and have all of the information you need to make the right decision. Unlike listings apps, realtors can keep up with how quickly the real estate market can move. They'll even have little known tips and resources like access to off-market properties.
For sellers
There's still relatively low inventory in real estate right now. Home sales are closing in record time and prices are still high. This brings new opportunities for homeowners looking to sell, as long as they keep a few things in mind.
Complete any repair and maintenance work now.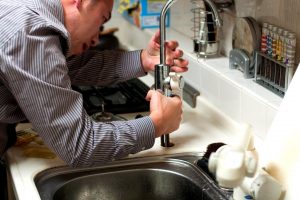 Even minor repairs like a new coat of paint or replacing your garage door can make a big difference. But remember, not all repairs and renovations are created equal when it comes to selling your home! If you don't have the time or inclination to do this work, make sure that you work that into the purchase agreement. That is, include an as-is clause or any repair concessions—keeping in mind that this could affect how much you're able to charge. And speaking of price…
Make sure the price, and the timing, is right.
We're definitely seeing fewer buyers now than in May and June, at the peak of the real estate chaos. In addition, we're seeing the return of seasonal factors that used to influence demand back in the pre-pandemic days. For example, we noticed a slowdown in transactions around back-to-school time earlier this fall. This means that thinking carefully about the right time and price at which to sell your home is key. The National Association of Realtors reported that most buyers over the past year paid 100% of the seller's asking price, with 35% paying above asking price.
Remember to stage your home, whether it's on your own or professionally.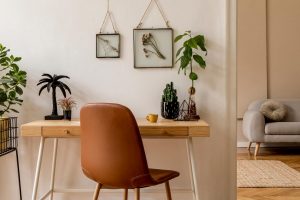 It's a weird balance to strike. Potential home buyers have an easier time imagining themselves in a home that is furnished and looks lived in. However, choose the wrong decor, wall paint, or even something as small as the doorknobs, and those same buyers see a dealbreaker. Here are some pitfalls you'll want to avoid when staging your home.
For buyers
Mortgage rates are still historically low, which is great for potential home buyers. What's more, buying a home is still a great way to build equity, grow your wealth over time, and get that much-needed space and peace of mind. Just remember the following.
Always shop for homes at the lower end of your budget.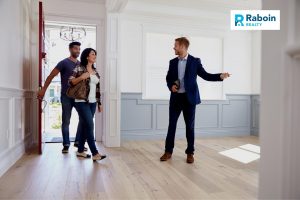 This starts with knowing your budget and making sure you've got room for all of the home buying expenses. We're talking inspection fees, property taxes, insurance, mortgage payments, etc. You also need to understand the market and its relationship with your budget. In a seller's market, you may have to bid more than asking price. This is why aiming for the low end of your budget to begin with is always a safer bet.
Review/reevaluate your home wish list.
The number one challenge reported by hopeful home buyers? Just finding the right home to buy. The key here is to be flexible. Was new construction banned from your list? You may need to rethink that. It's also important not to fall in love with a home or hold on too tightly to certain requirements. Do you absolutely have to get that walk-in closet or is this the perfect opportunity to Marie Kondo the heck out of your belongings?
Mentally and physically prepare to play the long game.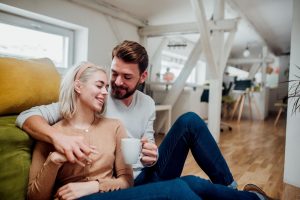 Start the process early and make sure your application is complete. Be mindful of your mental health throughout the process and take breaks if needed. You'll need to be patient. That's the thing about real estate, it comes with its share of surprises even for experienced realtors. And because things could move excruciatingly slowly or blindingly fast, we always recommend getting a mortgage preapproval ahead of time.
Get more tips to help you find and buy your dream home.
Don't let the current seller's market dissuade you from pursuing your real estate goals.
If you want to buy a home, know that strong negotiation, expertise, and market knowledge can help you get there. And your trusted realtor is here to help. Don't be afraid to ask as many questions as you need, just give us a call at (701) 543-2200.