If you're in the market to buy a home, this is probably an exciting (and terrifying) time. From pandemic-era house hunting to the rollercoaster of the housing market, there are new curveballs around every corner. What's more, amidst all of this change, housing prices continue to climb. Even for the thriftiest of us, buying a home right now may seem like a stretch. But good news: with proper budgeting, it doesn't have to be out of reach!
First things first, establish how much you need to buy the home of your dreams.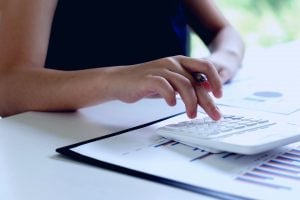 According to the National Association of REALTORS®, the latest median house price is $311,000. This means that you'd need anywhere from $15,000 to $62,000+ to cover the down payment. But there's more than just the down payment to think about. Have you considered how much your closing costs might be?
Closing costs are additional fees tied to your home purchase that you pay upfront, along with your down payment. These can include homeowners' insurance, appraisal, home inspection, credit report, and more. Typically, buyers can expect to pay between two and five percent of the home purchase price in closing costs. Should you be paying these costs out of pocket or applying them to your loan for a higher overall balance? Weigh the pros and cons of both options using this closing cost calculator.
Next, determine which financial assistance programs you may be eligible for.
There are many different down payment assistance programs for home buyers. Most of these programs consider factors like your income level, occupation, credit score, and intended purpose for the home, among other things. Plus, there is financial assistance made specifically for first-time home buyers.
Lastly, work backwards to establish exactly how much you need to budget.
Good budgeting always considers your time horizon and aims for a reasonable, achievable goal. You don't want to slash your spending all the way back to your ramen-eating, roommate-having, laundry-at-moms-house college days because, let's be honest, that won't be sustainable for long. Estimate a reasonable date for when you'll be able to afford a home and you'll have a better idea of what you can put up with and for how long.
Here are some more tips to help you budget for buying a house.
Set your goals and keep them close.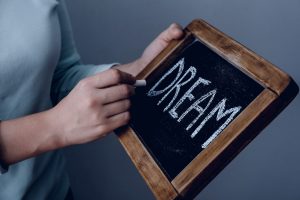 Nothing's more powerful in keeping us motivated than imagining life with our goals made. Whether it's a tropical vacation or that white picket fence, having something tangible to look forward to will help keep your eye on the prize. Make sure that this goal is top of mind whenever you have to make a difficult financial decision, like choosing between buying a new laptop or adding that money to your down payment and closing costs fund. You can do this by placing a reminder somewhere visible like the fridge or asking a loved one to keep you accountable.
Know your income and expenses like the back of your hand.
If you haven't taken stock of your assets and liabilities in a while (or ever), now's the time to do it. You can do this manually with a financial notebook or Excel sheet. If you're more tech savvy (or not really, but you enjoy a challenge), try an automated budget tool like YNAB. Not only do these types of apps make for easier overall budgeting, they typically include features for popular large expenses like – you guessed it – home buying!
At the end of the day, the app is just a means to an end. The tool itself doesn't matter as much as whether it fits your lifestyle and allows you to stick to your budget. So try out a few!
Prioritize paying off your debt.
There are many advantages to paying off your debt. It improves your credit score, making you a more attractive buyer. It saves you from accumulating more and more interest over months and even years. And perhaps most importantly, clearing off your debt will free up money that could be better spent elsewhere (home buying budget boost, anyone?).
Build a home emergency fund, separate from your "big purchase" fund.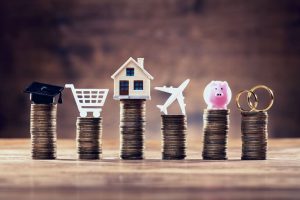 Yes, in theory your emergency fund money could be used for your down payment. But this isn't what we're referring to. As a homeowner you'll need to be ready for anything: from a leaky roof to a flooded basement, and everything in between. This is where your home emergency fund comes in. Putting even a little bit away each month will make sure that you're not completely unprepared when the unexpected happens.
For additional help, you can find resources online or get in touch with the real estate experts at Raboin Realty. We have years of experience helping people in the Fargo-Moorhead area buy their dream home. Schedule an appointment today!