Should you hire a realtor when buying real estate? This question comes up more often than you'd think, and not just for those hoping to buy or sell their homes. After all, realtors are everywhere. You probably personally know more than one yourself! And while licensed real estate agents are held to certain standards of integrity, you've probably also heard of at least one bad experience. Instead of letting those questions go unanswered, we're breaking down the benefits of hiring a real estate expert. If you're not sure what the process of working with a realtor is like, keep reading.
A professional real estate expert has the deets on locations.
Regardless of whether you're moving neighborhoods, cities, or even countries, a local realtor will have the lowdown on anything and everything relating to the location. From school districts to future developments, they'll be able to let you in on key insider info. Like, is there a new gigantic center under construction by say, Amazon, that's going to affect the real estate landscape? Like the saying goes, it's all about location, location, location.
Case in point, according to Principal Broker and Owner Brandon Raboin "There's a really big issue with school districts zoning in the area and which houses are included. It's not that specific schools are bad as much as there are various options and some houses got zoned out. This just happened so of course, that's a hot button issue to know for school zoning."
An experienced agent comes with connections that will serve you beyond just finding a house.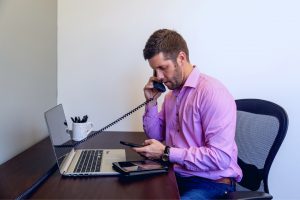 Experienced realtors have connections and networks that span the industry. Based on existing relationships, they can help you find a good mortgage, get the right insurance, zoom through the inspection process, etc. Whether you're a first-time home buyer or repeat customer, you can bet that your realtor has done this dozens (if not hundreds) of times. Here's the one thing our realtors recommend not going without: "The lender approval letter. Be pre-approved at the bank or a lender with that letter stating that you can financially afford a home." You're welcome!
Your realtor will help keep you on track and on budget.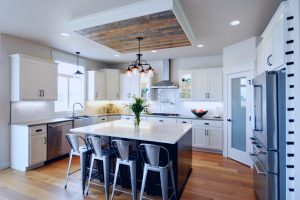 Have you ever found yourself midnight-scrolling through Instagram, drooling over property photos? What about obsessing over shows like Extreme Makeover: Home Edition? It's easy to get blown away by the things you see and throw your plans out the window. Not with your trusted realtor there, though! They'll keep you focused on what matters based on your list of requirements. For Raboin Realtor Jacob Henderson, nothing beats taking the time to put that list together in the first place."Especially if it's a married couple, it's nice when they've actually talked about what they each want in a house. It saves us time we would otherwise spend going back-and-forth in the middle of showing homes."
A real estate expert often comes with bonus resources and information.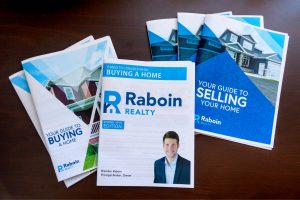 Do you know all the potential pitfalls of buying real estate? No? Well, you don't have to! The right realtor will give you information to make good decisions and share resources that you may not even have known you needed. "Start with a general assessment of criteria: what kind of house do you want, where do you want it to be, what's your budget, etc." is Brandon's advice. And Raboin Realtor Tyler Bretz goes even further, saying "It doesn't always happen that way, but ideally you want to schedule a consult before the search begins."
You'll save time, money, and effort with the right professional help.
House hunting is stressful enough. And moving? Don't even get us started! The more divided your attention, the more likely it is that something will fall through the cracks. So yes, it is possible to do it all by yourself. But you're sure to exert more effort trying to find the right resources, the right house, the right lender, etc. You're also probably going to waste time and money visiting properties that are clearly the wrong choice once you see them. Do you really want to read hundreds of pages about mortgage rates and the real estate market and various outlooks and predictions, etc.? Does anyone? The right realtor will distill these to the essentials you need to know, like we did with these Raboin Realty guides to buying a home.
So, should you hire a realtor when buying real estate?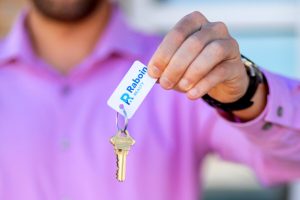 The benefits of hiring a professional real estate expert go far beyond "that's the guy (or gal) who's going to show me houses." In fact, hiring a realtor is the key to maximizing your chances of succeeding.
Raboin Realty has been helping people in the Fargo-Moorhead area buy and sell homes for years. We're your local team when you need someone you can trust.
Get in touch with us at (701) 543-2200 or email

[email protected]

for more information.