Whether they're looking to upsize, downsize, or make that big move to Costa Rica, every homeowner wants to make the most money when it's time to sell their house. It will come as no surprise that one of the most popular questions typed in Google Search on the topic is "Should I renovate my house before selling?". We can't leave you hanging, so here is the breakdown from our experienced realtors on the subject.
In order to boost the resale value of your home, there's no question that you need to improve and update things. This is especially true if you've owned the home for a long time. According to Raboin Realtor Matt Brunsvold, "The condition of the house is one of the biggest dealbreakers for potential home buyers. They expect to walk in and be wowed." Luckily, you don't need to fix everything! (Who has the time and money for that anyway?!). The key is to focus on the renovation projects that will net you the highest return on your investment.
All of the projects on this list were chosen for their potential to bring you a high return on investment, in addition to making your home more attractive to buyers. Because remember, it's important to make money. But it's also important that your house doesn't sit on the market forever.
Kitchen Remodel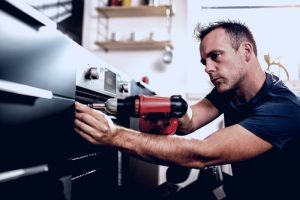 What's the one room that real estate experts all agree brings one of the highest returns from renovation? The answer (like a golden turkey on Thanksgiving) is in the kitchen. For some reason, people just want nice kitchens and care about that more than the rest of the house. As the saying goes, the kitchen is the heart of the home.
Your main priority when renovating a kitchen should be the layout. "A small kitchen is going to put a lot of people off", says Principal Broker and Owner Brandon Raboin. Creating a structure (or bones) that is functional and can easily be updated is very important. It's one thing to replace the countertop and cabinet doors. It's another thing altogether to completely renovate the entire kitchen.
Once you get the structure figured out, look for materials with a high-quality look without a big price tag. You can make a space look modern and luxurious without having to use marble and granite.
"I have seen so many people put in expensive goodies and never fix the bad flow. Spend the money on the layout — it never goes out of style. If you have a great layout, plugging in new appliances, hardware and cabinets can be quick and easy."
Bathroom Update
Bathrooms are right up there in terms of where buyers typically place the most value in a home. The good news is that making updates to a bathroom doesn't have to cost a fortune. Ensuite and master bathrooms are the most important. As they say, it's where the magic happens. Cast a spell on potential buyers with a beautiful ensuite bathroom! (That was really corny, we know.)
Plumbing Redo
Can we say "structural problems"? This is the #1 worry of potential buyers. No one wants to move into a beautiful new home and have a disaster occur a few months down the road. Redoing your old piping and updating it to a newer plastic solution is a big selling point. This will reassure potential buyers and alleviate some of the fear that comes with buying an existing home.
Paneling and Stucco Removal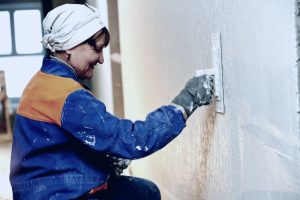 Wood paneling and stucco are common in older homes. Mainly because when these were popular, we didn't have flawless walls like we do now. Not only are these two things generally considered to be ugly, they also signal to potential buyers that you lack the ability to update your home. "If you can't update this, what else is lurking?" Spend the time and money to update your wall paneling and get rid of the stucco.
Attic Renovation
Attic renovations are a popular choice among DIYers, because expenses can really be minimized here. In many houses, you already have the bones for a room and all that's required is to put up some walls and handle cosmetic updates. A renovated attic can sometimes be a stronger selling point than an updated basement. (You heard it here first!)
Siding Replacement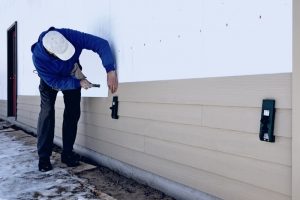 Since curb appeal is so important, it makes sense to focus on the thing with the biggest surface area: the outside of your house. Everyone knows the look of the dingy, yellow siding that used to be white 60 years ago. If your house looks like that – sorry! It's time to update. For those on a budget, you can also try power washing. Power washing can sometimes bring out better results than you'd think, and it barely costs anything.
New Garage Door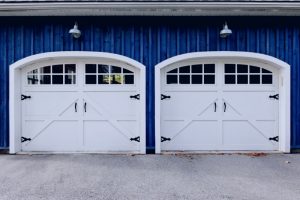 In addition to replacing/refreshing your siding and taking care of landscaping, your garage door can play a big part in selling your house. It's another element of curb appeal that can draw in, or turn off, potential buyers. Luckily, new garage doors recoup over 90% of their investment in the long term! Basically, a picture-perfect garage door will help you break even (or even make money) on your sale.
Ultimately, the answer to the question "Should I renovate my house before selling?" is "Yes, but…"
The way to do this is by performing renovations with a high return on investment. You want to sell your home in the least amount of time and for the most amount of money possible. While there are certainly a lot more home upgrades that you could do with unlimited time and money, most home sellers will want to focus on the most desirable updates. Doing so will ensure you attract more interest in your property.
Not all of the items on this list will be necessary or even feasible, depending on the state of your home and your budget. Remember that curb appeal, kitchens, and bathrooms are important. If you focus on nothing else, a focus on these things will pay off. With the right updates, your home will fetch a higher sale price, faster than you'd think.
Need more information about selling your home in the Fargo-Moorhead area?
We've got the tips to reduce your risk of losing money in the renovation process and sell your house quicker. Give us a call at (701) 543-2200!