To say that the last 2 years have been a rollercoaster would be an understatement. From how we eat and live to how we do business (and even real estate), a lot changed in a short period of time due to COVID-19. And although Fargo-Moorhead is pretty insular, there are some things that even we couldn't avoid. When asked what was the biggest real estate change in the Fargo-Moorhead area last year, Principal Broker and Owner Brandon Raboin didn't hesitate. "Construction costs have gone through the roof. They're astronomical." So how does a virus affect construction, you ask? Well, it's all related to lumber.
Lumber has a lot of uses, from crates and pallets to non-residential construction. But the two most common uses for lumber are new home construction and home repairs/remodeling. And this direct link to real estate has been at the heart of most of the lumber pricing turbulence. There are a few things to know about lumber prices and what fluctuations could mean for homeowners, buyers, and sellers alike.
A recap of what's happened so far with lumber prices
Lumber used to cost, on average, between $300 and $500 per thousand board feet. That's how it's priced by the way, by the thousand board feet of two-by-fours. When the pandemic started, things went a little haywire. People found themselves at home and with more time on their hands during the spring and summer of 2020. For DIYers, this was the perfect opportunity to focus on building new sheds, home offices, decks, and playhouses, causing lumber prices to start increasing sharply. This trend continued until the fall of 2020 when most experts expected prices to start falling. And they did, slightly, but only for a second. That's because right around this time, homebuilders were able to resume construction.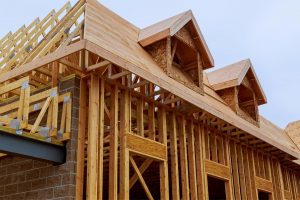 As Raboin Realtor Jacob Henderson observed at the time, "There are a lot more new builds going on. People are like, 'hey let's build the home we want with the home office because now our company is going to allow us to work from home for the foreseeable future.'" By December 2020, single family housing construction starts hit their highest level in over a decade. As Brandon observed, "When there's a lack of inventory, that's a sellers' market. Sellers have the upper hand because there aren't a lot of houses on the market, which is why there's a lot more construction happening. There's no real existing inventory, so there are more people building than previously."
But this is only looking at the supply side of things. On the demand side, mortgage rates hit an all-time low and people started looking for more space to accommodate remote work and physically distant living. This caused another bump in lumber prices, which started climbing again to reach an eye-watering high in April 2021. Homebuilders and DIYers alike watched the price of lumber soar an unbelievable 300% compared to pre-pandemic levels and settle at $1,500.50. Thankfully, they didn't stay there long and quickly started dropping after that.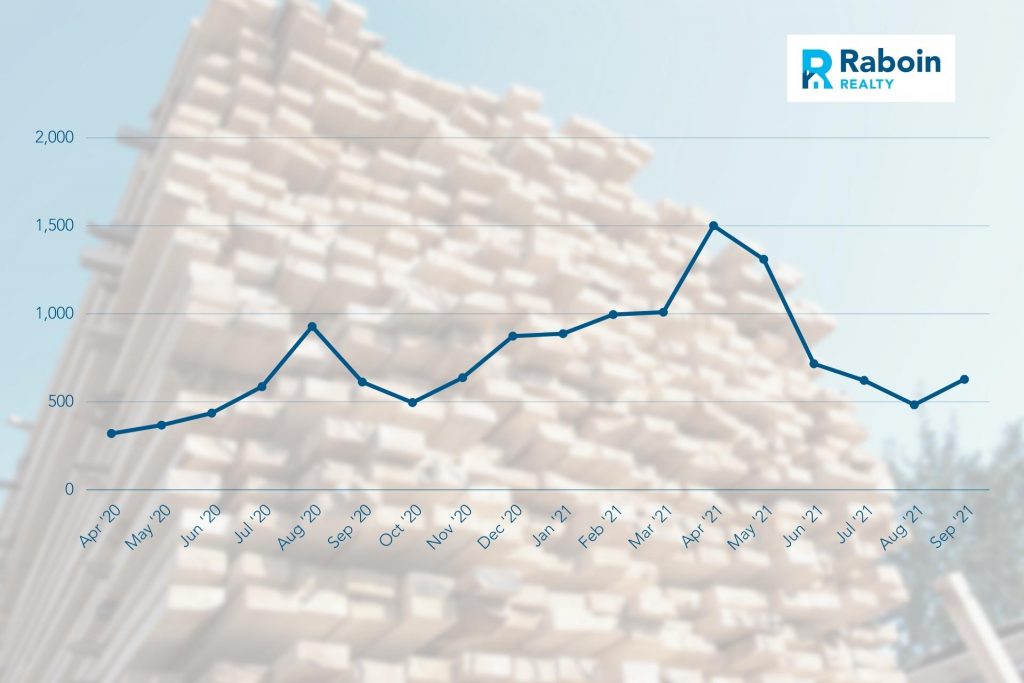 What does this mean for the real estate market?
Well, depends on who you are. Looking back, it was clear to Raboin Realtor Matt Brunsvold that for some Fargo-Moorhead residents priorities hadn't changed at all. "Some people were like, 'Well, I know that there's a pandemic but I don't want to sign another lease.' Not signing another lease was a big enough deal for them to say, 'Put your mask on, let's go out there, and buy a house.' And that has just continued since then."
Lumber prices have been on a downward trend ever since that peak last spring. However, those prices led to a lot of uncertainty. Where there's a shortage, there's also more competition which was the case for home builders. As they worried that they wouldn't have the materials needed for their housing projects, this led to fierce bidding wars. With the challenge of getting materials to build new homes, existing homes were snatched up off the market. This all has been contributing to the ever-increasing home prices, in addition to the other factors brought about by the pandemic.
So what can we expect from lumber prices in the future?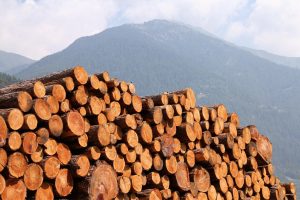 Lumber prices are now firmly back within pre-pandemic range and many experts are predicting that the bubble has burst. While North America has a reasonable supply of wood and modern mills are very efficient in turning that into materials, there are still some supply challenges to watch out for. Recent natural phenomena (mountain beetles to be exact) nearly decimated large portions of Canadian log supplies, which shifted some of the production responsibility to new southern mills. However, this shift may still be insufficient given how much time it takes to build a new mill. In addition, the pandemic has led to labour challenges which are further compounding the problem.
As demand for lumber drops, we foresee that prices will too. Of course, population growth and lingering pandemic social changes (like the need for more space, separated single family housing, etc.) could balance this out. These would make lumber prices higher than usual. Not as high as during the pandemic, but likely not as low as pre-pandemic levels. We'll just have to keep watching what happens!
Looking for help reaching your real estate goals?
The Raboin Realty team is here to help, with all of the latest information affecting the real estate market. Give us a call at (701) 543-2200 or contact [email protected].