Pop quiz! What's the median down payment amount a potential home buyer would need to put up? Is it a) 25%, b) 20%, or c) 12%? If you guessed a) or b), stop right there… and keep reading. Perhaps unsurprisingly, a recent report by the Urban Institute shows that 39% of renters believe they need more than 20% for a down payment. What's more, a whopping 68% list saving for a down payment as a major obstacle to buying a home.
The truth is that most people don't need as much as they think. The median down payment in 2019 really was 12% for buyers overall, with first-time buyers paying about 6%. Even today, conventional mortgages can require down payments as low as 3%, provided that you pay mortgage insurance too. For added context, the median existing home price in September 2020 (according to the National Association of Realtors®) was $312K. Even with a rate of 3% you'd need about $9,360 for that down payment, which could still be inaccessible for some.
That's where down payment assistance programs come in.
Down payment assistance (DPA) programs are initiatives that help reduce the amount home buyers need to save. They can be sponsored by federal, state, or local governments, as well as private nonprofits. More than 2,500 DPA programs exist across the country, yet many Americans fall prey to the myths surrounding them. Well, we're going to be tackling some of those myths right here, right now!
MYTH #10: DPA programs are only available to first-time home buyers.
While that may be true for the majority, over 1/3 of DPA programs don't have a first-time home buyer requirement. Also, keep in mind that previous homeowners who haven't owned a home for at least 3 years can qualify as first-time buyers. Luckily if you are a first-time home buyer, there's a whole stack of financial assistance options made especially for you.
MYTH #9: DPA requires that I have low, or no, income.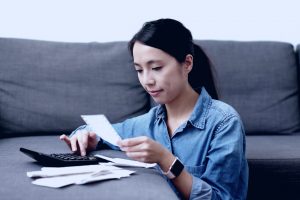 Again, this isn't true all of the time. While you may need to make less than 80% of the local median income, some programs will go as high as 120% or more. It's almost more important that you pay attention to the requirements involving your creditworthiness, debt-to-income ratio, education, and homeownership history, as well as the price of your potential home and how you plan to use it. Before you do anything else, make sure to verify your home buying eligibility as one of your first steps!
MYTH #8: I can only use DPA on a limited selection of homes.
According to research by Down Payment Resource, 87% of properties in the U.S. qualify for down payment assistance. Nearly every type of home will fall under a DPA program, including single-family homes and multi-family properties, townhouses, and condos. We're talking modular homes and manufactured housing, and even those fixer-uppers that need a little (or a lot) of love. It's not really about the home, but more about your borrowing options. The programs will usually require that you borrow from an approved lender participating in an approved mortgage program.
MYTH #7: I have to pay a broker to help me find financial assistance.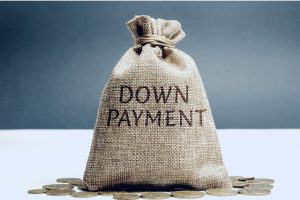 Speaking with a real estate professional is always a good idea, but you don't need to spend money to save money! An experienced local realtor, like the ones on the Raboin Realty team, will know everything about the community. This means that we're not only familiar with the DPA programs available in Fargo-Moorhead, we'll also tell you about eligibility and program terms, as well as where to get more information.
Your second-best resource? Google Search! Just type "down payment assistance in [state, country, or city]" in your search bar and check out the results. While you're online, you can also visit the website of the U.S. Department of Housing and Urban Development (HUD). It lists housing programs by state, so you can view the local DPA programs in Minnesota and North Dakota. These programs will typically include homebuyer education courses which will teach you more about your DPA options. As a bonus, many assistance programs require that applicants take a home buyer education course anyway, so you'd be killing two birds with one stone!
MYTH #6: Using an assistance program makes me a less attractive buyer.
You know those home buyer education programs we just mentioned? Being more knowledgeable about the process and expenses involved with homeownership actually increases your attractiveness as a buyer. Plus, many experts believe that these assistance programs, especially those that cover closing costs, make you look even better. That's because closing costs are fees that prospective buyers often ask sellers to cover.
MYTH #5: It's always better to go with a 20% down payment.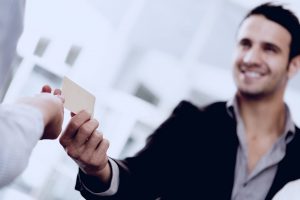 This one is a bit trickier, because on the surface 20% sounds like the best option. But hear us out! DPA programs keep potential home buyers from draining their savings just to put up a down payment, thus allowing them to be more liquid. This means you'd be better able to take care of the unexpected expenses that come with the (homeownership) territory. Case in point: a study by JP Morgan Chase showed that homeowners with at least three mortgage payment equivalents of liquidity defaulted less often. The takeaway? Your liquidity is way more important than your income level, equity, or payment burden, which means 20% down isn't all it's cracked up to be.
Interested in getting the truth about myths 4 through 1?
We get to the bottom of these down payment assistance misconceptions in Part 2. And in the meantime, your friendly neighborhood realtors are right here to answer any questions you may have.
You can reach us at 701-543-2200 or online.